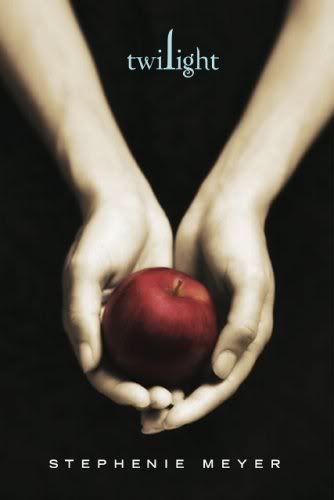 My friend, Erin, told me about these books and lent me her copy of this book to borrow. For me, it took me until the 3rd chapter to really get into it. After that, it went quite fast. Although, I did get distracted at the very end by my real life and it took me a little while to actually finish it and I did.
It's written in Bella's point of view, who is an average human being. Her parents are divorced and her mom is going to live with her new boyfriend in Florida,so Bella is moving to Forks, WA to live with her dad Charlie. She has mixed feelings about all of this - naturally. Even with a lot of the things Bella is, like being a bit clumsy, and goes through, I had wished she had a little bit more spark (even one) to her character. I needed something a bit more substantial to understand why Edward, the vampire in the story, would basically risk so much for her. I understood that he loved her but I just needed a little something extra for Bella.
I think she did a great job with the vampire characters and I really did like Carlisle, Alice and Edward. I loved the descriptions of all the vampires, even the bad ones, and I actually enjoyed picturing them in my mind which I didn't expect because I wasn't sure about reading this book about vampires in the first place. In my opinion, I think Stephenie Meyer is changing the stereotypical vampire which I really appreciate.
It is a young adult romance type book. I'm funny about romances but that has to do with my own personality and nothing about the book. It is a clean cut book and it does a great job exploring those feelings you experience as you first fall in love.
Overall, it was fun. The ending is left wide open for the next book to begin. In fact, my copy had two chapters of the next book right in it to get you started (a marketing ploy). I haven't decided if I'll finish the series. Most likely, I will and I'll be sure to post my reviews here.